Living Decorations for a Living Room (or Kitchen)
Guys. IT'S FINALLY HERE. Well, almost. Don't miss out on what will easily be the most fun day of this week, this Thursday, 9:00am @Sugarbush for another round of the Powe. Mountain Project!!! We're meeting in the parking lot of the Lincoln Peak, kicking things off by 9:45am, dividing and conquering from 10-Noon, and at Noonish we'll all be gathering for FREE lunch, yup FREE LUNCH. Wear good hiking boots, bring work gloves, and get ready to rumble.
Anyway, this week's Green Tip is all about indoor gardening action and microveggies. Now, before you freak out and think, "Indoor gardening? I don't know if I have the time or proper facilities for that and I don't know what micro veggies are," calm down it's easy. And they are just veggies that are harvested at a very immature age instead of it's full life cycle. For this Green Tip all you're going to need is potting soil, small vessels to plant with, water, seeds (get red cabbage, cilantro, and radish, I'll explain later). Oh yeah, a surface that gets a lot of sunlight! If you're handy and like small projects you can make cool ones like Martha Stewart, or if you're a normal, regular ole' person, feel free to use small clay pots (same shizzle, different dizzle).
Now that you've got yourself all the right ingredients for indoor farming, you're probably asking, "Why am I even doing this in the first place?" I'll tell ya why, THEY'RE GOOD FOR YOU AND SUPER EASY TO GROW. Research has shown that microveggies or, "microgreens" as some say, can hold up to 40 times the nutrients of the same exact plant at its' mature stage, particularly in radish, cabbage, and cilantro specimens. This 40 fold increase of nutrients happens at just about 14 days after the germination of the seed, when they are about 1-3 inches long and rich in color. So.. basically what I'm saying is, grow your own microgreens and get up to forty times to the nutritional value or it's older, more labor intensive counterpart. This takes the term "farm-to-table" and makes it "farm-on-table." Now you can make a sammy and slap some veggies on it that were cut 10 seconds prior. That's pretty rad, folks.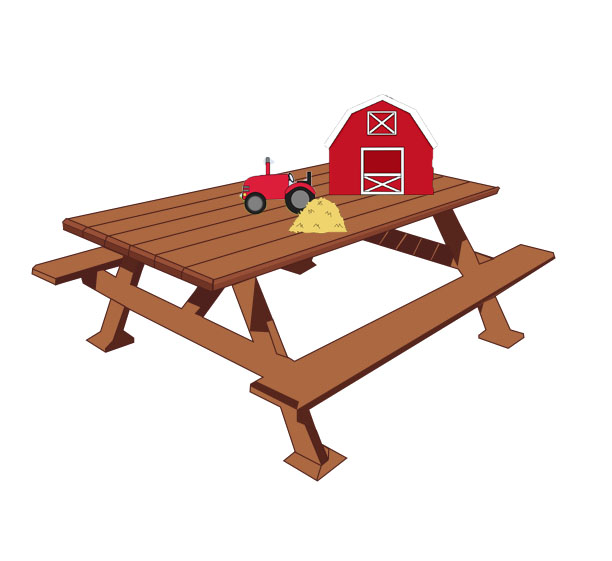 The act of having a farm, on your table.
Aside from growing vegetables in your house, having veggies growing inside will add some ambiance and help filter air you're breathing. Maybe since they're just hanging out around the house they'll make you want to eat healthier? Who know's, the sky's the limit.
That's it for this week gang, thanks for reading in for another lively Green Tip Tuesday!
***Don't forget → SUGARBUSH. Thursday. 9:00am. Lincoln Peak Parking Lot. FREE Lunch. Team that picks up the most trash brings honor to their family name and cool prizes!***
Goodbye.